Rise and shine! How do you wake up in the morning? For those who are deaf or hard of hearing, a traditional sound alarm may not work.
Alarm clocks now come equipped with incredibly loud ringers, lights flashing, and vibrations to ensure you wake up. With this list of best alarm clocks for hearing impaired users, you can rest easy knowing you will wake up on time (and hopefully on the right side of the bed!).
Bellman & Symfon Alarm
If you need flashing lights to wake you up in the morning, try out the Bellman & Symfon alarm for people who are deaf. There are four high-intensity LED light flashes to wake you from your sleep.
These lights are akin to the flash of a camera or the flashlight on your smartphone and can be seen even when the bedroom lights are on. The alarm clock also has a gentle blue light for when you need to see, but aren't quite ready for the bright flashes. Additional perks include a telephone jack, vibration option, and high-frequency alarm. (Cost: $70)
Amplicom TCL Pulse Bluetooth Vibrating Alarm
Another great alarm for hearing impaired people is the Amplicom TCL Pulse Bluetooth Vibrating Alarm. The alarm connects via Bluetooth technology to iOS application, allowing you to choose the strength and length of vibration, time of alarm, and pattern as well. It has no cords and lies flat under your pillow, waking you up with movement instead of sound. (Cost: $40)
Sonic Bomb SB500
The Sonic Bomb SB500 is the perfect alarm clock for the hard of hearing since there's no way you can sleep through the noise it produces. The Sonic Bomb offers choice in alarm tone and volume options even up to 113 decibels.
Just to put things into context, the average chain saw or clap of thunder is around 120 decibels, and a live rock concert is in the 110-115 decibel range. This alarm clock for the hard of hearing also includes flashing lights to wake you, as well as a dimmer for improved display visibility at night and during the day. (Cost: $51)
Philips Wake-Up Light
For those who enjoy naturally waking up from sunrise, the Philips Wake-Up Light HF3520 is a great choice, especially as an alarm for deaf people. The 20 brightness settings, five-sound options, and specified alarm times allow for complete customization.
If you need to wake up by 7:00 am, love super bright light, and prefer to wake to your favorite radio station, the Philips Wake-Up Light will begin filling your room with the light slowly at 6:30 am, culminating with the brightest light-emitting and radio playing at 7:00 am. This allows you to slowly wake up in a more positive fashion. (Cost: $140)
Ditto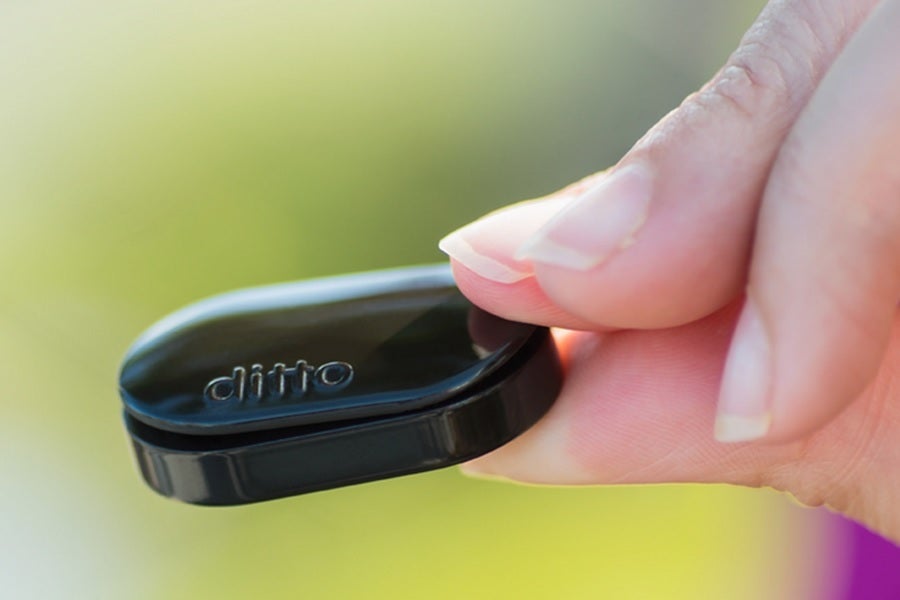 The last alarm for hearing impaired people is not a clock in the traditional sense; it's wearable technology. Ditto uses a Bluetooth connection to your phone to provide alerts and alarms via vibration.
It can be clipped to your body, inserted into a wristwatch band, or placed under your pillow to wake you in the morning. (Cost: $40)
By: Diana Michel, Updated in 2022 by Kim Smith